Morrow County United Way Radiothon
The Annual Radiothon for the United Way of Morrow County will be broadcast live on WVXG from Howard RealCom in downtown Mt Gilead.
CALL IN TO DONATE AT 1-866-596-7778 AND BE ENTERED INTO HOURLY PRIZE DRAWINGS.
Thursday, Feb 28, 2019 – 9am to 6pm

Help us reach our goal of 30k for United Way of Morrow County.
Stop by our radiothon at Howard Hanna RealCom, 16 S. Main St., Mt. Gilead, OH and see your favorite radio hosts.
Morrow County Humane Society
"

Stuff the Truck

"
We are doing a Stuff The Truck 2019 event..and are looking for items to help The Humane Society of Morrow County.  You can bring items to the radiothon or call 1-419-946-2053 to arrange a pick-up. We are hoping to collect 1,500 items.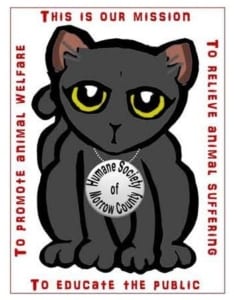 Radiothon Broadcast Schedule
Tote Board Sponsor
Morrow County Transit Authority
Phone Bank Sponsor
Center Street Clinic
Power Hour Sponsors
9 am-10 am  – Gompf Funeral Service
10 am-11 am  – Consolidated Electric
!! am-12 noon – Howard Hanna Real Estate
12 noon-1 pm  – Superior Outdoor Management
1 pm-2 pm – Poderosa
2 pm-3 pm – Morrow County Hospital
3 pm-4 pm  – Karhl & Company Insurance
4 pm-5 pm  – Edward Jones
5 pm-6 pm  – Mid Industrial Services