Kidsfest 2019 took place on March 9 and involved a lot of fun for everyone.  Thank you to everyone that came out this year.
Location – Marion Centre Mall, 1509 Marion-Waldo Road, Marion, OH 43302
Organizations that would like to be a part of Kidsfest 2020 on February 29  contact – Mike Schnell at 614-935-1038 or mike@951wvxg.com
Here are some highlights from the day.
Kids participated in an interactive concert, where they become the stars in Eric Ahlteens special music program for the children.


Comedian and puppet master MR. Puppet!

Plus, there were all sorts of community mascots greeting the kids and showing them around. 
 

Kids even got a science lesson full of fun experiments.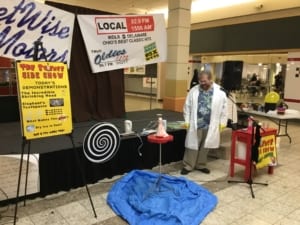 Plus, everyone got to meet our on-air folks Cathi, Bob, Fred and Mark.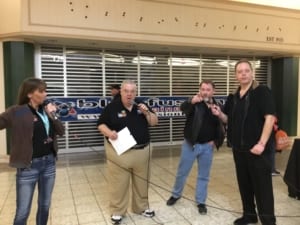 Title Sponsor  

250 North Main Street
Marion, OH 43302
Event Sponsors

1340 Mt Vernon Ave
Marion, OH 43302


Marion County Children Services
1680 Marion-Waldo Road
Marion, OH 43302
740-389-2317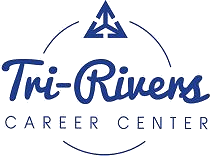 2222 Marion-Mt. Gilead Rd
Marion, OH 43302